I love camping in the fall! The crisp weather, the crackle of the campfire, and hearty, warm suppers with the family gathered around. And what is more iconic fall camping meal than chili? Check out my family's favorite fall camping recipe for chili (and if you love it enough to make it year round, well, we don't blame you!) below!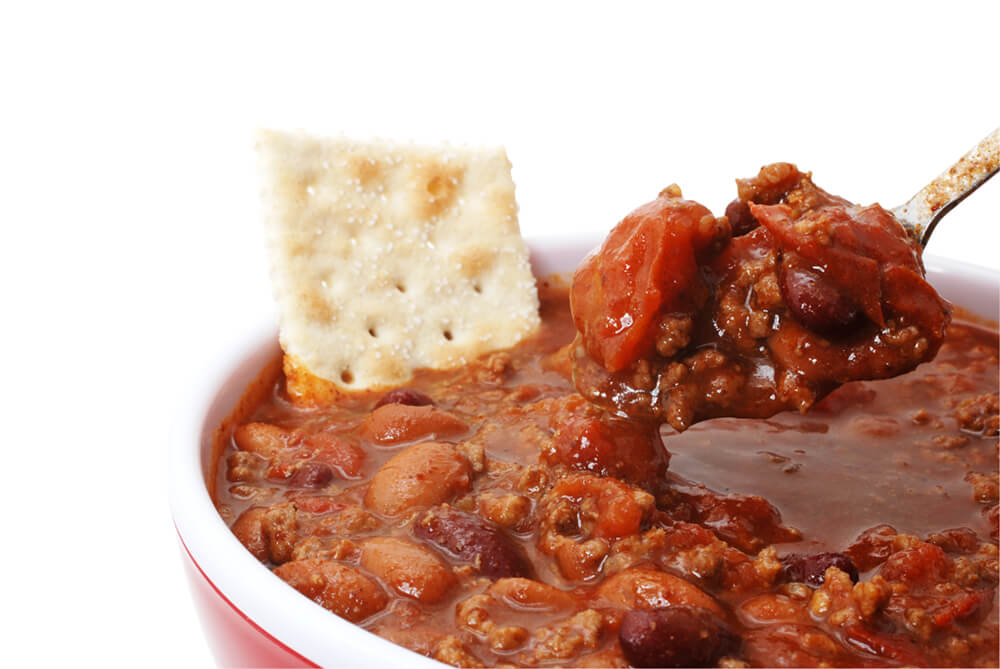 One thing I love about this fall camping recipe for chili is that you can easily break it into a few steps, with a dry seasoning you make in advance, a few fresh ingredients, and a few pantry staples. Then, all you have to do is combine everything! Let's get started!
The Seasoning
Combine the following ingredients ahead of time. Store it in a small food storage bag or container (or even an empty seasoning bottle!).
3 Tbs chili powder
1 teaspoon ground cumin
1 1/2 teaspoons garlic powder
1 teaspoon salt
1/2 teaspoon ground black pepper
1/2 teaspoon dried oregano
1/2 teaspoon sugar
Dash of cayenne pepper
If you like your chili with a little more heat, increase the cumin, chili powder, and/or cayenne pepper to taste.
Fresh Ingredients
2 pounds ground beef
1 medium-large onion, chopped
1/2 cup diced celery
1/4 cup diced green bell pepper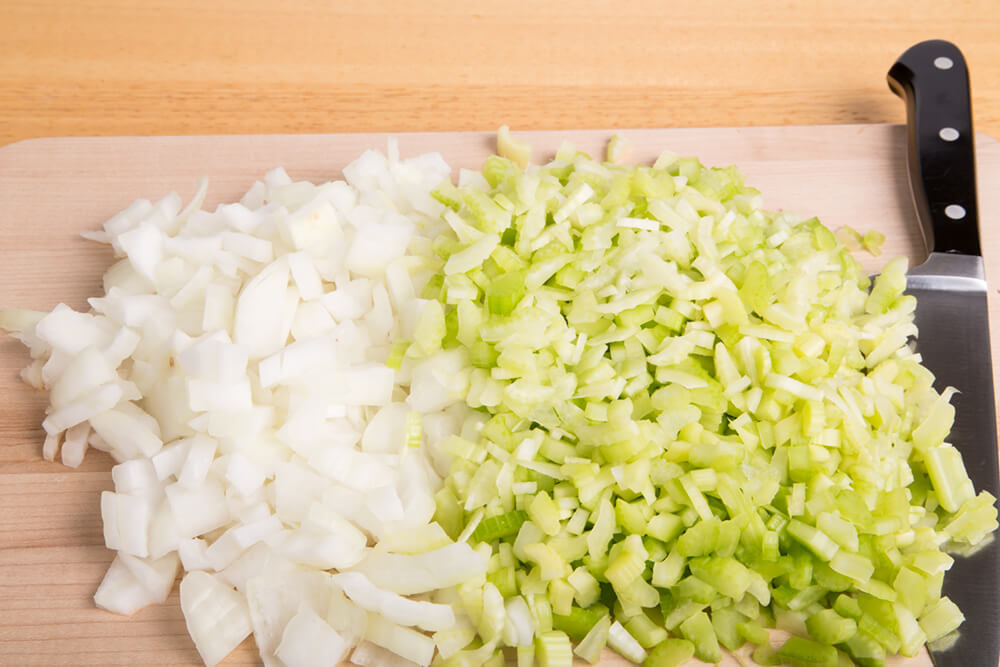 Pantry Staples
1 quart tomato juice
1 (29-ounce) can tomato purée
1 (15-ounce) can red kidney beans, drained
1 (15-ounce) can pinto beans, drained
Directions
Brown the beef, adding in diced vegetables. Cook and stir, crumbling the beef as you go, and cook until the beef is browned through and the veggies are tender (and the onions are translucent). Drain off the fat.
Add in the seasoning and all the canned goods. Stir well to thoroughly combine.
Simmer on low heat for at least 2 hours, stirring occasionally to prevent sticking.
Serve with chili toppings of your choice, like shredded cheddar cheese, sour cream, saltine crackers, or corn chips.
We hope you'll love this recipe – let us know if you make it! And contact us today if you have any questions about shopping for or financing a new or used RV, or scheduling some RV service!